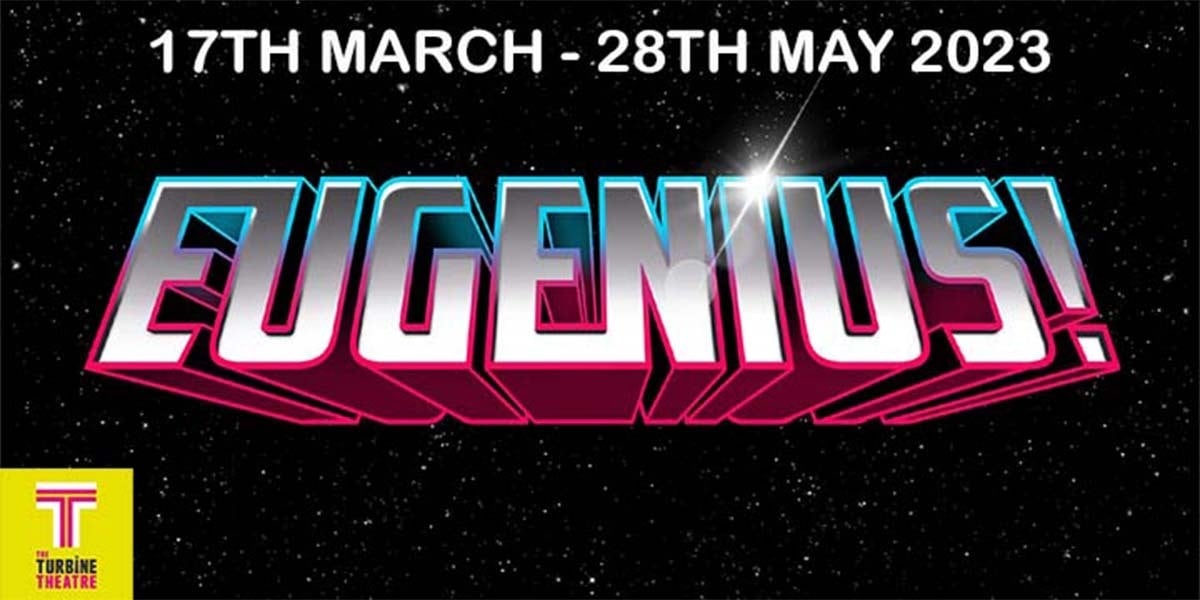 With more 80s pop-culture references than ever before, Eugenius! is ready to take flight!
Top Rated ShowReviewers highly rate this show
Eugenius! is a thrilling, high-energy 80s-inspired British musical with a superhero-sized heart and an uplifting score. Eugenius! is a show where geeks rule, dreams do come true, and everyone finds the superhero inside themselves.
Boasting a pulsating soundtrack, streamed by millions and heard across 125 countries, Eugenius! is a hilarious love letter to the iconic movies, comic books and nostalgia of the 80's. A champion of the underdog, a place where anyone can become the hero. With our legion of Eugenie's we're set to prove that together we are mighty.
Eugenius! Runs at the Turbine from Friday 13th March 2023 until Sunday 28th May 2023.
Age restriction
This production is recommended for ages 12+.
Running time
To be confirmed.
Performance dates
17 March - 28 May 2023.
Venue Information
The Turbine Theatre
Arches Lane, Circus West Village, SW11 8AB , London, SW11 8AB
Cast Includes
Special Offer
Eugenius! Ticket Offer Details
TICKETS NOW £25 Valid for all performances Book by 4 April 2023
Customer
Reviews
58 reviews
4.8